FORENSIC AND CYBER SECURITY RESEARCH CENTER
Follow us on 
 
Follow us on 

Innovative, hands -on educational oppurtunities using sophisticated technology and simulation software to create hyper-realistic cyberattack scenarios.
Collaboration with industry, government, and other academic institutions to promote cybersecurity research projects across multiple applications. Fsec provides a range of workshops and professional training programmes and educational resources to address the growing market demands for a well educated cybersecurity workforce across sectors.
Addresses market demands and future technology needs through collaborative industry research and developing a graduates' employability skills set in the areas of digital forensics, cybersecurity and privacy.                                                                                                                                                                          
By providing a platform for the exchange of ideas, problems, and research solutions between academia, industry, and both the Malaysia and international cybersecurity community, FSeC promotes and supports the development of talents and approaches to cybersecurity. 
FSeC agenda is the application of bodies of knowledge to stimulate a transition from 'common practice' to 'evidence-based best practice' in cybersecurity.
TESTIMONIALS
What People Are Saying
"The five most efficient cyber defenders are: Anticipation, Education, Detection, Reaction and Resilience. Do remember: "Cybersecurity is much more than an IT topic."  – Stephane Nappo
"If you spend more on coffee than on IT security, you will be hacked. What's more, you deserve to be hacked"                                                  – Richard Clarke
"If security were all that mattered, computers would never be turned on, let alone hooked into a network with literally millions of potential intruders"                                                   – Dan Farmer
"As we've come to realize, the idea that security starts and ends with the purchase of a prepackaged firewall is simply misguided."               – Art Wittmann
PROF. IR. TS. DR. VINESH A/L THIRUCHELVAM
Chief Innovation Officer/Deputy Vice Chancellor/Advisor[FSEC]
DR. JULIA BINTI JUREMI
Head Forensic & Cyber Security Research Center(FSEC)
DR. KURUVIKULAM CHANDRASEKARAN ARUN
Academic & Research, Forensic & Cyber Security Research Center(FSEC)
DR. MOHAMED SHABBIR HAMZA ABDULNABI
Academic & Research, Forensic & Cyber Security Research Center(FSEC)
NOR AZLINA BINTI ABD RAHMAN
Academic & Research, Forensic & Cyber Security Research Center(FSEC)
ASSOC. PROF. DR. JALIL BIN MD DESA
Academic & Research, Forensic & Cyber Security Research Center(FSEC)
RESHIWARAN JEGATHESWARAN
Research Associate/ Assistant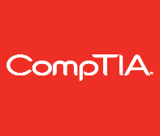 Address
Jalan Teknologi 5, Tmn Teknologi Malaysia, 57000 Kuala Lumpur, Wilayah Persekutuan Kuala Lumpur